Picks of the Day A quick look at the day it was for Kolkata
By My Kolkata Web Desk | Published 25.10.22, 20:56 PM
1/5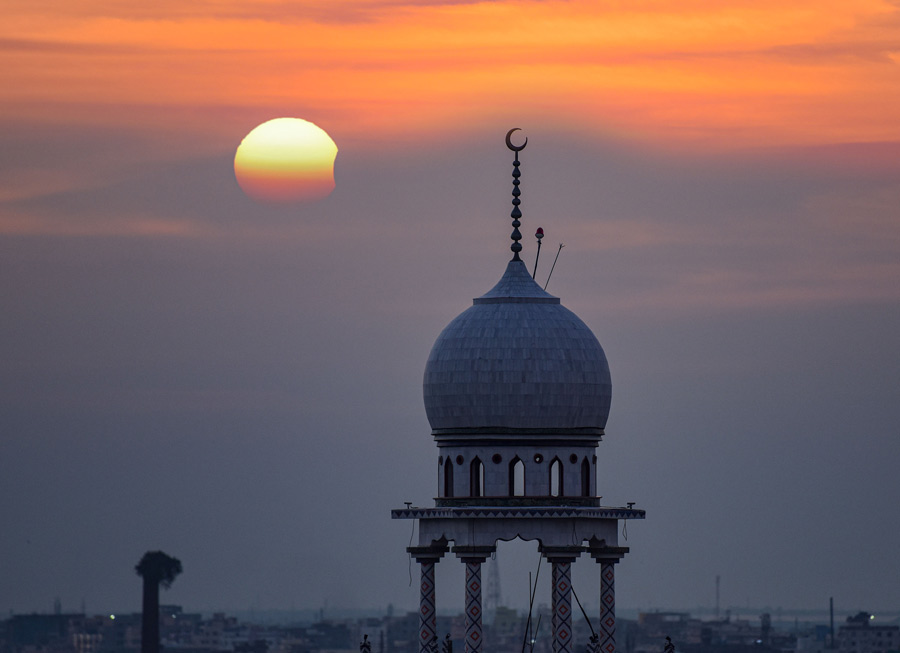 The partial eclipse on October 25 marked the last eclipse of the year. Kolkata and other parts of West Bengal were shown it for 12 minutes. The next solar eclipse will be visible from India on August 2, 2027. It's going to be a total solar eclipse
Amit Datta/My Kolkata 2/5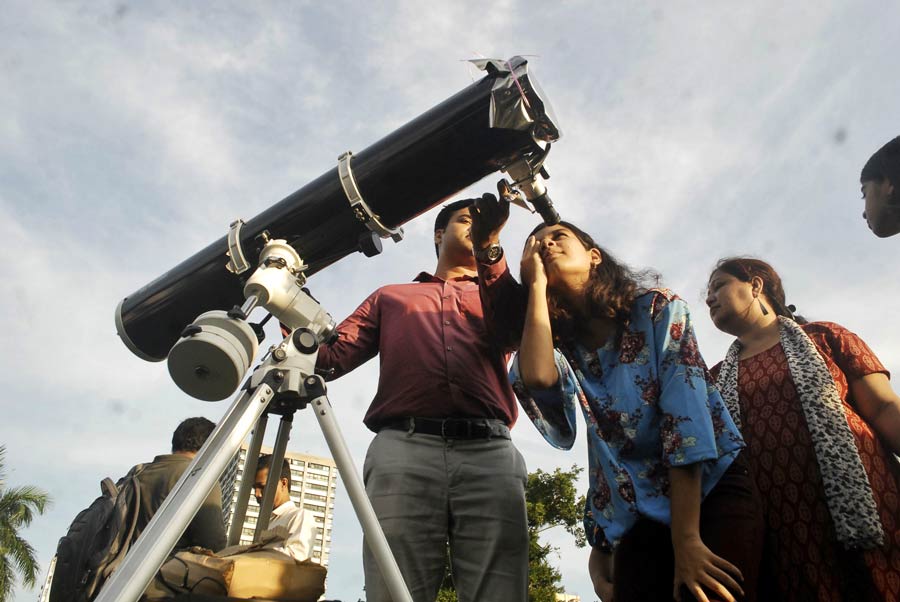 Maidan students watched the solar eclipse on Tuesday thanks to the Breakthrough Science Society.
Ashim Paul/My Kolkata 3/5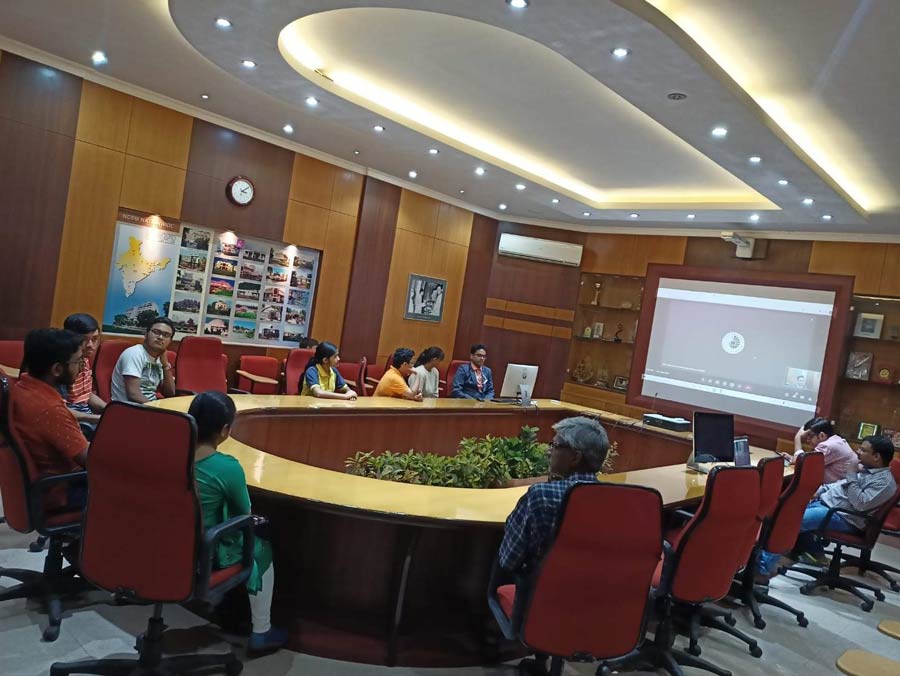 Organized by the Birla Industrial and Technological Museum, students, teachers and museum visitors got a glimpse of the solar eclipse
BITM/My Kolkata 4/5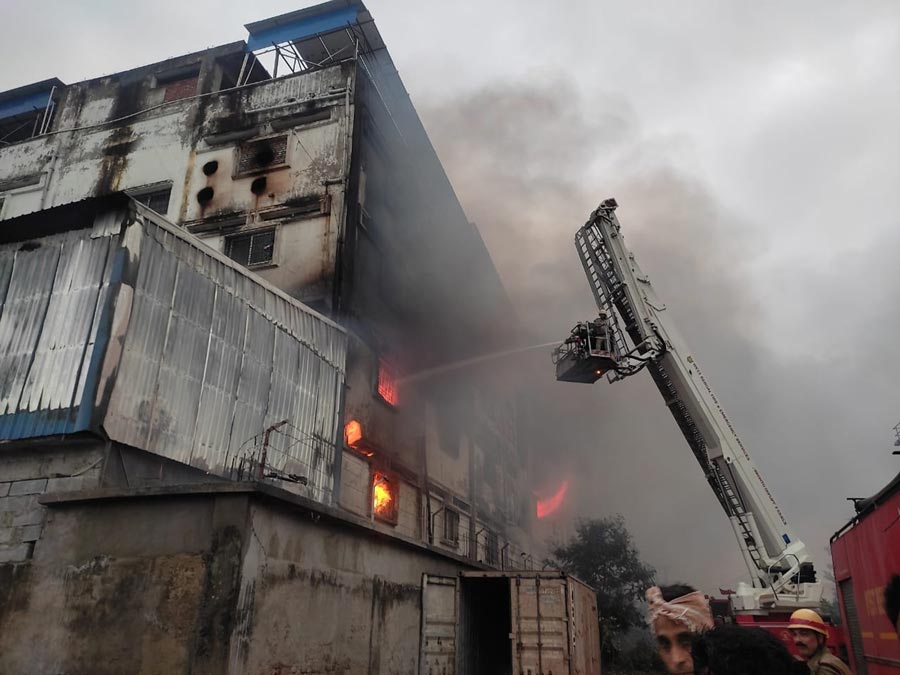 Eleven people were trapped on the terrace of a four-storey tannery in Bantala after a fire broke out in the ground floor of the building. They were later rescued by firefighters Monday afternoon. At 6 p.m. the fire was finally extinguished
Amit Datta/My Kolkata 5/5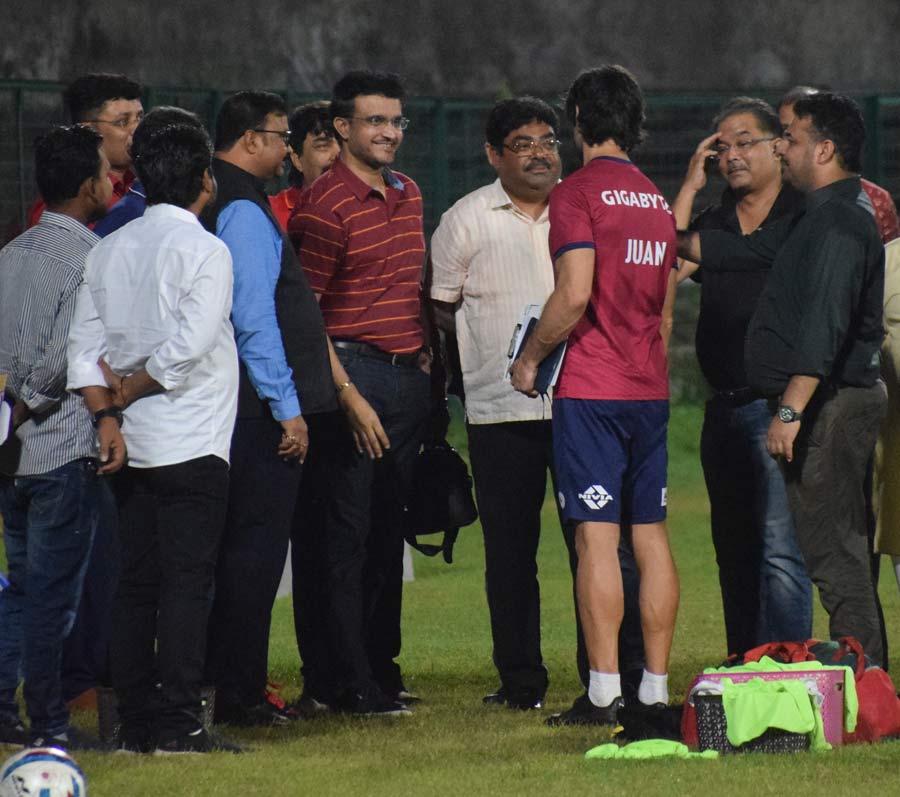 Former BCCI president Sourav Ganguly visited the ATK Mohun Bagan Club on Tuesday. Ganguly had stepped down as director of the club three years ago after becoming the BCCI chief to avoid a potential conflict of interest.
Bibhash Lodh / My Kolkata